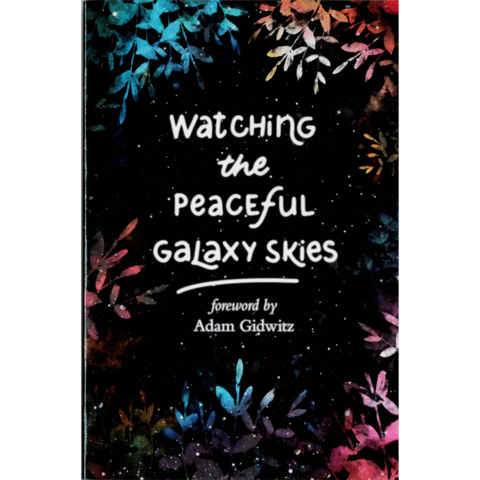 Watching the Peaceful Galaxy Skies (826NYC)
Regular price $15.00 Sale
The sixth grade students at M.S. Peter Rouget wrote science fiction and fantasy stories that will take you places beyond the boundaries of your imagination.

The young authors featured in Watching the Peaceful Galaxy Skies are risk-takers and expectation-breakers, and each new story will take you on an adventure.
Take a seat, buckle up, and enjoy the journey.

From Watching the Peaceful Galaxy Skies:
"On a night like any other I wandered through our underground palace. The walls had no windows, making the candles on the walls the only source of light. The halls were quiet and dim, creating an odd feeling, almost as if I were being watched. As I walked on I heard a noise behind me..."

Foreword by Adam Gidwitz.