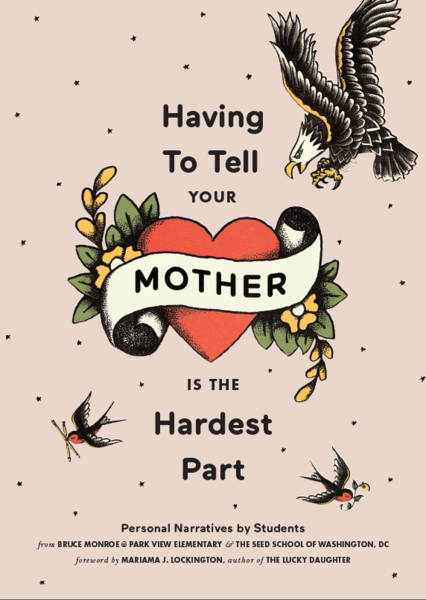 Having to Tell Your Mother is the Hardest Part (826DC)
Regular price $15.00 Sale
From 826DC, what if how you see yourself is not how the world sees you? Inspired by socially charged photojournalism and mentor texts that include Junot Diaz and Claudia Rankine, students spanning ages ten to sixteen tackle questions about who they are and the world they live in.
Having to Tell Your Mother Is the Hardest Part is a collection of personal narratives that encompasses the fears, dreams, and hopes of young writers, ranging from concerns about immigration to soccer tournament victories to a community that unites after an earthquake to the story behind a name, as well as critical responses to the 2016 United States presidential election.
Filled with joy and sadness, young writers reflect on the encounters between themselves and the world around them, musing over misunderstandings and broken connections, and parsing out the meaning of identity in a multicultural and multilingual world.