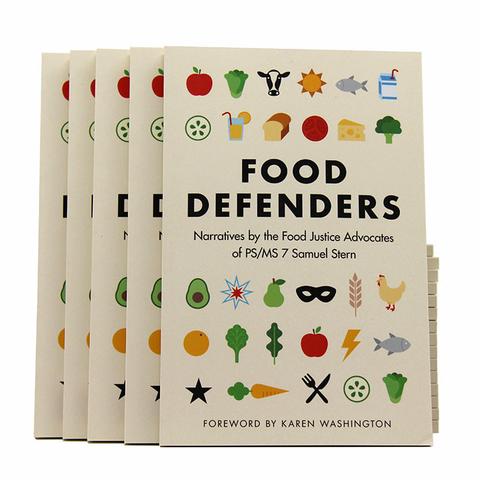 Food Defenders (826NYC)
Regular price $15.00 Sale
This book is a collection of superhero stories written by 7th graders at PS/MS 7 Samuel Stern in East Harlem. Each story engages with different food justice issues, from the harmful conditions of factory farming to the contamination of our drinking water.
For six weeks, these young authors worked with 826NYC volunteers to craft original stories about a superhero bringing salads and fresh vegetables to school cafeterias, a villain who is a slice of pizza, and a monkey who saves the day.
So grab a refreshing apple and get ready to meet some of the greatest superheroes you will ever encounter.