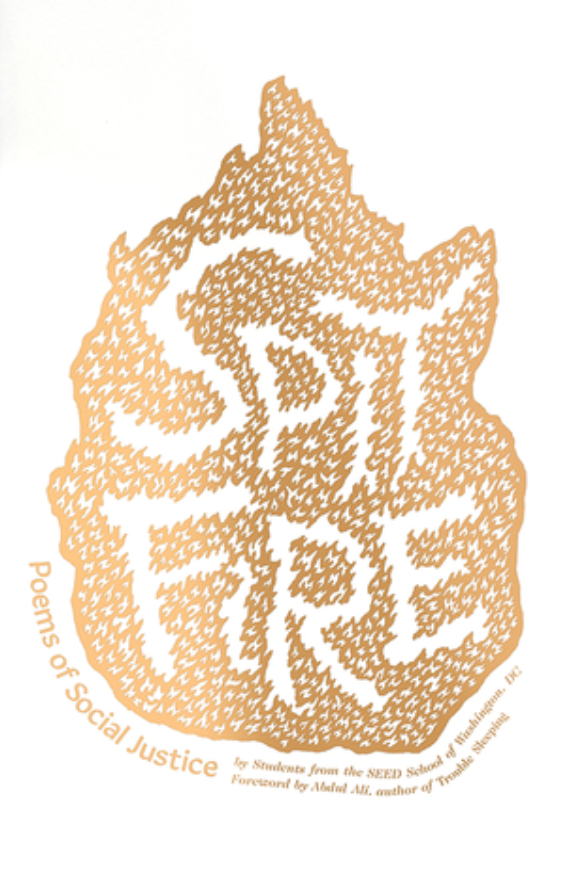 Spit Fire: Poems of Social Justice (826DC)
Regular price $15.00 Sale
In this anthology, young poets explore themes of race, gender, fear, violence, empowerment, and family inspired by contemporary poets including Danez Smith, Elizabeth Acevedo, Jamaal May, and Patricia Smith, and poetic form such as haiku and erasure.
Full of energy and passion, the poems in Spit Fire react to recent incidents of police brutality and examine gender roles and abuses of power. Amid stirring meditations on the self and what it means to have a voice, these voices whisper, shout, cry, and urge for undivided attention, for action.
Foreword Writer: Abdul Ali.