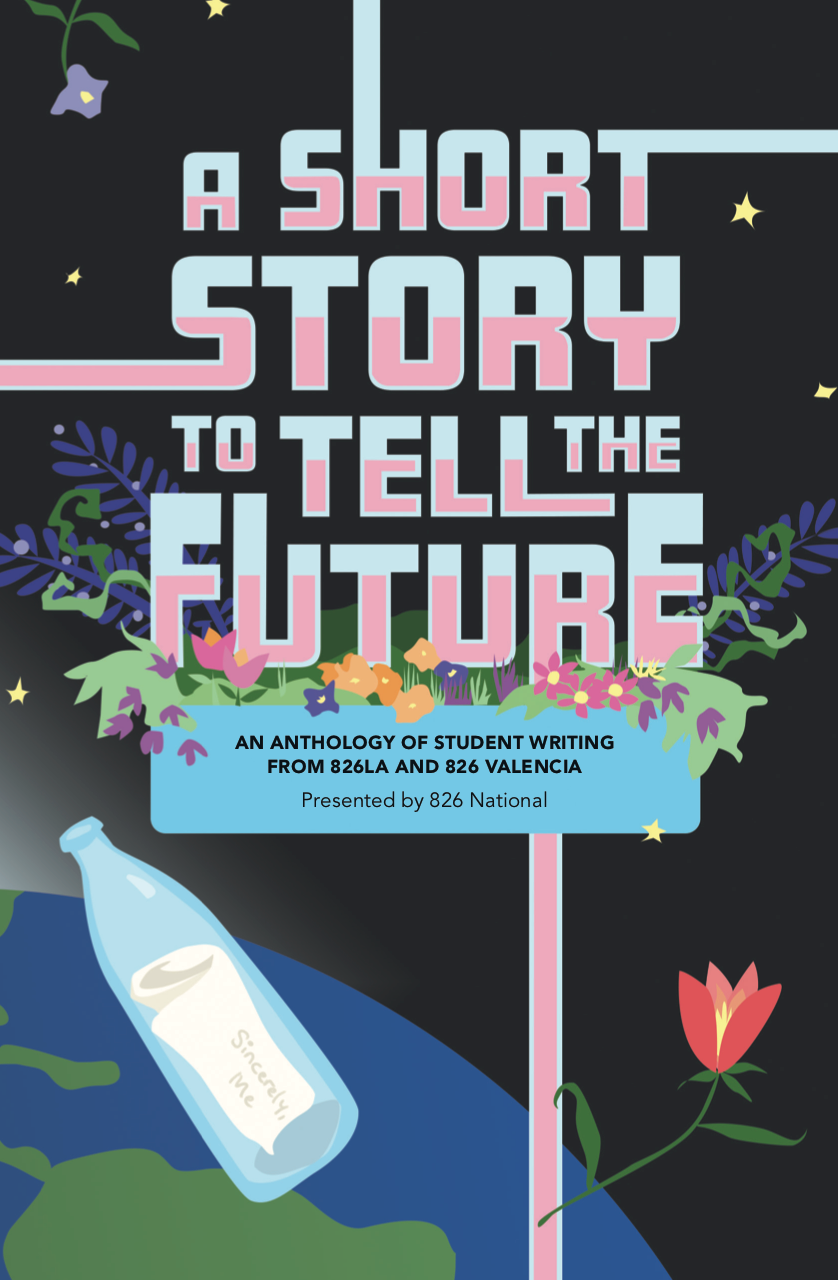 A Short Story to Tell The Future
Regular price $12.00 Sale
Shelter in place. Remote learning. Drive-through graduations. In so many ways, the 2020-2021 school year was unlike any other. In this anthology, second- through ninth- grade students from Los Angeles and San Francisco reflect on the ongoing COVID-19 pandemic and its impact on their communities. 
From masking, social distancing, and strict hand- washing regimens, to hikes through flower gardens, a new pet bulldog, and even restoring a neighborhood skatepark, these young writers invite you into their lives, their families, and their communities. Discover their response to the challenges of the COVID-19 pandemic through stories of creativity, resilience, and hope for the future.
In 2019, 826 National joined forces with our chapters in Los Angeles and San Francisco to launch the two-year 826 Student Author Program, thanks to a grant from the California State Library Foundation.
A Short Story to Tell the Future
is the second and final book in this series. This book includes a foreword by California educator Darius T. White. The project's curriculum, designed by 826 Valencia staff, is reproduced at the end of this book and is also available on 826 Digital (826digital.com), 826 National's pay-what-you-wish online platform, to encourage educators and students everywhere to write, reflect, and celebrate their own communities' resilience and creativity.